BOOK YOUR NON-MIXED HAMMAM IN PARIS
Proud to continue the tradition of family hammams that make the sweet customs of the Eastern countries, O'Kari takes the idea of ​​a spa reserved for women and integrates directly into his institute of the 2nd district of Paris.
Always in a spirit of tranquility and relaxation, find you between friends, for a meeting mother / daughter, between sisters, cousins ​​or even for a get away from the turpitudes of the professional pressures between colleagues of office. Whatever your situation: the important thing is to take advantage of your stay at home to abandon the everyday and enter a bubble: yours.
Treatments, wraps, relaxation and privatized hammam between women: you are masters of your well-being, in a cozy environment and specially thought for all the little attentions which you would need. Also remember to book our 30 or 60 minute massages, for a complete experience of our know-how.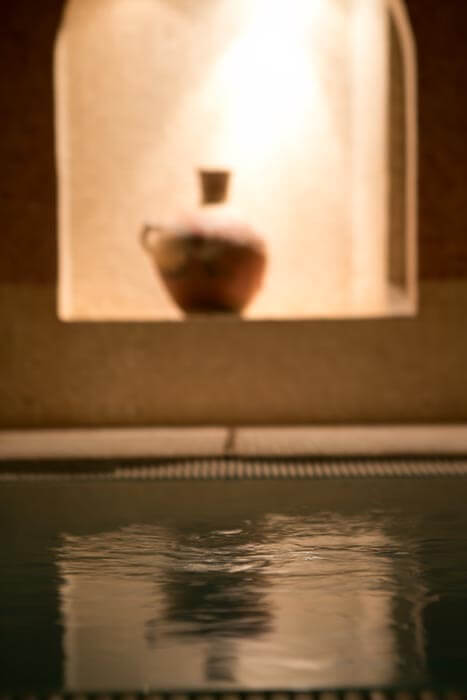 THE REAL EXPERIENCE OF HAMMAM
Rejuvenate
Far from the bustle of active life, enjoy the art of Hammam in a privileged atmosphere, between you, the best of our care, our hammam sacred best traditional hammam of Paris, and all our amenities.
All opportunities are good
For a bachelor party, anniversary, special event, or just for the serenity of enjoying a women's spa, every opportunity is good to push our doors.
Share our formulas
Once your legs are in the water and your head resting, browse our map for the care that will brighten your path. Honey wrap, facial relaxation treatment, 60 minutes massage: enjoy yourself.